Tallgrass Film Association is excited for another year of creative filmmaking and local competition with the return of Take 36: A 36 hour filmmaking competition, presented by Emprise Bank!
The competition will kick off on Friday, August 13th at 7 PM at Groover Labs, with a live showcase hosted on Sunday, August 15th at 7 PM. There's still time to review the rules. requirements, and prizes (and register your team!) here.
MEET OUR HOST: INJOY FOUNTAIN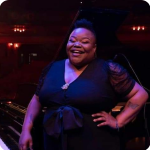 Injoy Fountain was most recently seen on The Voice, featured on Team Kelly. Injoy grew up in Wichita and moved to New York after graduating from East High. She has toured internationally (Scotland and Aruba) performing with the musical Rent. She was in a band with 4-times Tony Nominee Condola Rashad. Injoy has music available for streaming on all platforms, and performs locally all over town at venues including: Wave, Orpheum, Crown Uptown, Roxy's, The Forum, Bradley Fair, Chicken & Pickle, Vorshay's and more. She is also an actress, featured on the web series Quarantine, I Love You.  Injoy is also a vocal coach.
MEET THE JUDGES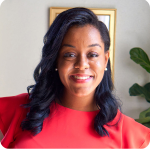 Miranda Patton is the Director of Operations for the deadCenter Film Festival. A Texan turned Oklahoman, Miranda Patton is a graduate of Oklahoma Christian University, where she earned her degrees in Communication Design & Marketing. After graduating, Miranda wondered about the wilderness and held various coordinator jobs within local and state governments. Miranda has earned several awards, including NextGen30 and Journal Record's 40 under 40, for her work in community renovations and environment beautification.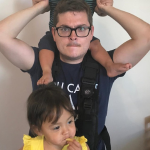 Sean Hackett. Born an orphan, Sean Hackett now writes screenplays by hand and on various computers in Kansas City. His career started as the research intern for David Fincher's ZODIAC. Shortly after working on The Amazing Race (as a guinea pig), he became the assistant to directors Jay and Mark Duplass. His first feature , HOMECOMING , received multiple ****/**** star reviews and played in over 25 Film Festivals around the country. His follow up feature, FAREWELL TOUR, was recently part of the 2016 IFP & Film Independent Labs.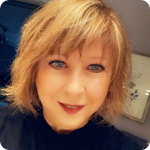 Sheri Kaufman Marsh is in her 8th year as the Programming Director for for the Doc Sunback Film Festival in Mulvane Kansas. Sheri is primarily responsible for the curating the program for the DSFF annual June festival and other
special events. Her job includes pre-screening ALL entries and managing screening teams as the Screening Director. In this capacity she has screened over 2500 films, from both local and international filmmakers.
Take 36 is presented by Emprise Bank with support from the Wichita Arts Council. To purchase your tickets to the showcase visit our ticketing site here.