The Tallgrass Film Association is proud to announce the new slate of officers for 2022 and new board members joining the organization to take things from our teen years into our 20s! See below for the entire Tallgrass Film Board.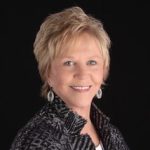 Janice Van Sickle, New Board President for 2022
Community Advocate
Janice is finishing her second term on the Tallgrass Board of Directors.  A lifelong Wichitan, she is an active community advocate having served on several boards including Junior League of Wichita, Mark Arts, Ulrich Museum Advisory Board, The Women's Network and Wichita Sedgwick County Historical Museum. Janice loves the Tallgrass Festival and the spotlight it shines on Wichita by bringing outstanding independent films and filmmakers to our area as well as the special events presented throughout the year.  She is looking forward to serving during this 20th Anniversary Year celebration.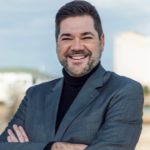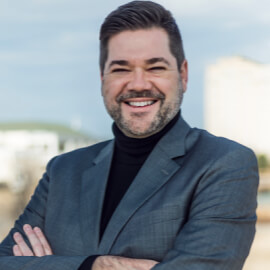 Mark Janzen, President-Elect
Kubera Venture Capital
Mark Janzen is a software engineering executive and entrepreneur living in Wichita, Kansas. Having founded multiple technology companies including Janzen Software, Windemere Capital, and Applianz Technologies, Mark currently works as a consultant to software companies and a partner with Kubera Venture Capital. Mark is a native Kansan and graduate of Bethel College in North Newton. He is a mentor to startup founders in both Wichita and Seattle and active in several charities including the board of the Tallgrass Film Festival in Wichita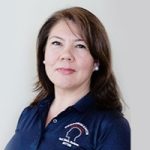 Veronica Seberger, Secretary
Cognitive Performance Health
Veronica Seberger is Board-Certified in Neurofeedback and incorporates biofeedback into her work at Cognitive Performance & Health, where she's been administering both since 2014. She is also a certified nutritional health coach and enjoys working with children and adults from all walks of life. Veronica graduated from nursing school at the University of San Francisco. In school, she was a member of the Alpha Gamma Sigma fraternity and was President of the Honor Society. Her professional associations include AAPB, ISNR, WIBA, and the Junior League of Wichita. She also volunteers at Open Door to feed the homeless multiple times a year.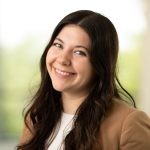 Anna Heustis, Treasurer
Koch Industries
Anna is a North Dakota native who relocated to Wichita for work but stayed because she fell in love with Wichita. She is a CPA and spends her days working at Koch Industries as a tax accountant. In her free time you can find her enjoying Wichita's food and wine scene, exploring all the art and culture Wichita has to offer (including catching a film at the Tallgrass Film Center) or volunteering with the Junior League of Wichita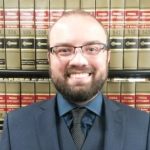 Adam Gunnels, Past Board President
City of Wichita 
Adam Charles Gunnels is a lawyer serving Wichita in Intellectual Property Law and Entertainment & Sports Law cases.
New Board Members: 
Sarah Leslie, Board Member
Leslie Coffee Company
Sarah Leslie is the owner of Leslie Coffee Co. in Wichita's Historic Delano District. Her coffee career began in 2006 in NYC while she was studying Film and French at Pace University. She went on to receive a MA in Cinema Studies from NYU. She is a career barista who has traveled all over the world teaching people how to make coffee as a volunteer with the Barista Guild and Specialty Coffee Association (Past Chair of BG and SCA Board Member in 2019). She moved back to her hometown, Wichita, KS, in 2016 and at the end of 2018, she opened Leslie Coffee Co. intent on creating a neighborhood coffee spot where everyone feels welcomed.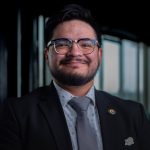 Julian Montes, Board Member
Kansas Leadership Center
Julian was born in El Paso, TX and now resides in Wichita, KS as a champion of multicultural leadership and an advocate for Latino artists and creatives for the sake of creating stronger, more prosperous communities. He is employed at the Kansas Leadership Center as a Technology and Creative Services Manager where his work is to elevate learning in and outside the classroom through emerging technologies. Whether producing programs virtually through ZOOM, or live in person in KLC's Konza Hall or through the YouTube and Facebook live platforms, Julian aims to bring unusual voices to the front of the room. When not in the production chair – he operates as KLC's onsite photographer and videographer and offers support to the Avanzando Juntos and Journal Live programming. When he is not helping equip Latinos and other communities across the globe lead more effectively, you'll find him behind the camera sharing others' stories through his own studio Azcary Creative, particularly those in highlighting members of diverse communities. When it comes time to relax, Julian spends his time with his wife Krissy and pup, Daphne strolling through art dense areas of Wichita.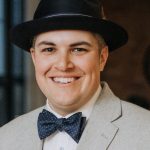 Jonathan Wood
Margaritas, Owner
I am a Wichita native, born and raised. I attended Friends university where I received my degrees in Graphic Design and Communications. The Art faculty at Friends instilled a deep love for all of the arts… not just our chosen disciplines. It was during this time in my life that I began attending the Tallgrass Film Festival with the very first one, and I have been hooked ever since!  I have watched Wichita grow culturally, slowly (painfully slow sometimes…) into what I believe is a culturally diverse and rich community. Tallgrass' contribution to this is not small, drawing national and global recognition for our little film fest in the prairie. I love talking with filmmakers in attendance and hearing time and time again that Wichita has really surprised them — and they love it.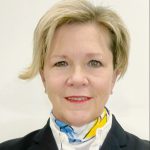 Kate Bastian
Community Advocate
I grew up in St. Louis but love Wichita.  Married to Clay for 35 years we have LA son Peter about to be 30, and Brooklyn daughter Meredith is 28.  I love dogs, movies, art, traveling, old house stuff, and tennis.  Most of my time has been spent taking pictures and working on building a school for dyslexia (serving on the Board of the Phillips Fundamental Learning Center), for kids and teacher training, and oh, tennis. Kate previously served for six years on the Tallgrass Board.
Dennis Murphy
Designer
I have spent the last 40 years standing behind a chair doing hairstyling, in the last 20 years I have added interior design to my resume also. I am currently involved with The Table of Hope food bank and have been involved with most aspects of that organization, I am also serving on the Friends of the Wichita Art Museum for the last 3 years chairing several committees and now serving as Treasurer. As a huge lover of film, I believe strongly in what the Tallgrass Film Festival brings to Wichita and want to help support it in any way I can!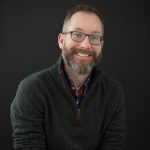 Todd Ramsey
Apples & Arrows
Todd is the founder and chief strategist of Apples & Arrows, a branding agency in Wichita, Kansas. As the son of a coal miner and a rodeo clown, Todd learned from an early age the values of digging deep and doing whatever it takes to capture people's attention. These values inform his desire to help clients uncover, articulate and celebrate their unique brand story. Todd is an ESTP on the Meyers Briggs personality type indicator, and according to the Clifton Strengths Finder, his top five strengths are Woo, Communication, Strategy, Adaptability, and Maximizer. These facts aren't highly relevant for a bio but do serve as interesting tidbits to know about someone. He currently serves on the Wichita Community Foundation and Wichita Art Museum boards and is an active participant in the Wichita creative scene, including the Take 36 Film Race competitions.
Dr. Eva L. Henry
Dr. Eva L. Henry is a neurologist in Wichita, Kansas. She received her medical degree from the University of Texas Health Science Center San Antonio Joe and Teresa Lozano Long School of Medicine and has been in practice for more than 20 years.
Continuing Board Members
Bob Nugent, Board Member
Retired Judge
Raised in Philadelphia, Bob Nugent came to Kansas University for college in the 1970s and has lived in the Wichita area since 1987. He is a retired lawyer and judge. With wife Linda, he is an avid supporter of the arts in many forms and has enjoyed movies of all kinds all his life. He joined the Tallgrass board in 2020 and has served in a number of volunteer roles, including as Secretary in 2021. Bob enjoys the movies, but his true passion is music. He sings and plays the guitar locally. There's also time for golf, reading, working out, supporting KU and WSU athletics, and drinking coffee with other old guys. Bob's best role is being "Grandpa" to two great little boys. Bob will watch pretty much any movie that is in black and white.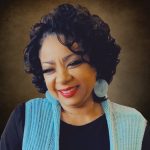 Denise Sherman- Board Member 
Executive Director of The Kansas African American Museum
 Ms. Sherman serves as the Executive Director for The Kansas African American Museum where she provides leadership by strategically focusing on the African American story, and experience through the elevation of all forms of art, education, history, heritage, and legacy of the African and African American culture. Using technology and innovative ideas, Ms. Sherman has retooled and upgraded educational programs for virtual/online access, developed new cultural awareness and enrichment programming in response to DE&I, social and political climates, as well as moderated and participated in panel discussions with community leaders regarding sensitive, relevant, and compelling issues and topics.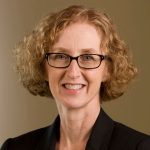 Holly Dyer, Board Member 
Foulston Siefkin LLP
Holly is a partner in the law firm of Foulston Siefkin LLP, practicing in the area of commercial and complex litigation. Holly is a lifelong Kansan and film-lover. Holly's love of film started at a young age, with weekly trips with her parents to the beautiful El Dorado Theater and the Star Vu Drive-In in El Dorado, where Holly was introduced at age 9 to the comic genius of Mel Brooks' Blazing Saddles. Holly's favorite films include Donnie Darko, No Country for Old Men, Fargo, and The Godfather I and II. Holly is in her second term on the Tallgrass board.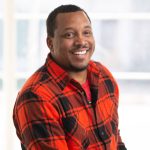 Lester Rowe, Board Member
Filmmaker
Filmmaker Lester Rowe has made several documentaries and human interest stories that examine the fringes of society BMX culture, extreme sports, music, and more. Documentaries Like Wifi at Rock Bottom: Something About Meth which he also authored a book of the same title, garnered him both attention and accolades for his look at a girl's meth addiction and recovery. Even though documentaries would be a genre he would fall in love with, Rowe's true passion in filmmaking is suspense films and thrillers. When the world stopped and America went into lockdown Rowe, like many Americans was unemployed and at home looking for something to do. Inspired by a friend who would fall ill of the covid-19 virus in march 2020, he decided to take the leap over to narrative film and make the one-man-band short film, STAY Home. Little did he know what the pandemic would become and how it would affect his future. Lester is also a commercial producer and host who graduated from Booker T Washington High School for the Performing and Visual Arts in his hometown of Dallas, Texas.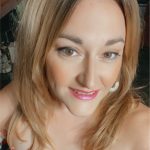 Jovana Johnson, Board Member
Wichita Event Planner
I have been in the hospitality industry over 14 years and an event planner for almost 20 years. I have a background in marketing and promotional sales. I have been a dancer my entire life and when I joined a local dance studio I got my first introduction into the Wichita community and the local art culture and quickly fell in love. I grew up with a mother who is a talented artist and loves to paint and create, those talents were always encouraged growing up. I am a writer and have a book of poetry that was published back in 2012 and a greeting card line that was launched in 2021. Like many other local events, this is a chance for us to showcase what our city is all about and to welcome visitors from all over the world into our community. We have such a supportive and vibrant local scene that needs to have its moment on a global level and this film festival is one way to do that.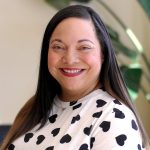 Alicia Sanchez
Office of Diversity and Inclusion at Wichita State University
Alicia Sanchez is a passionate advocate and social entrepreneur committed to guiding leaders and organizations to foster a culture of inclusion. She currently serves as an assistant dean of students and the director for the Office of Diversity and Inclusion at Wichita State University. Alicia obtained her master's degree in Business Administration from Friends University, and she is a current doctoral student in the higher education leadership program at Wichita State University. She is the past board chair for the Wichita Hispanic Chamber of Commerce, and she currently serves as a commissioner for the Kansas Human Right Commission, Kansas Credit Union Council, is a City of Wichita District Two Advisory Board member and serves on several non-profit boards including the Tallgrass Film Association. Out of everything she has achieved, her greatest accomplishment is being a mom to her son Declan.
Ann Keefer 
Independent Consultant and Community-Builder
Ann recently left Wichita Festivals, Inc., after nearly 10 years where she served as Vice-President of Programming. She was responsible for planning and programming the Wichita Riverfest, a 9-day community celebration with over 100 events, and also Autumn and Art, the 3-day outdoor fine art show and sale. She served as Vice President of Marketing for the Wichita Downtown Development Corporation for 10 years before joining WFI, and prior to that owned her own event company.
Having the privilege of being involved with numerous fundraising and community events spanning her career, she has acquired a wealth of experience from producing events of all sizes, from a local farmers market with daily attendance of 1,000 to Riverfest which attracted over 400,000 people annually. She has been responsible for launching or enhancing some of Wichita's longest-running events include Second Saturday, Final Friday, Old Town Blues Crawl, Wichita, Downtown Chili Cookoff and numerous other events. Her success as a "connector" has led to developing strong partnerships with business, government, media and creative leaders. Her volunteer service has placed her on numerous local non-profit boards, including Tallgrass where she has served since its inception in 2003.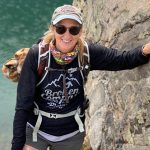 Jane Schlapp
Community Advocate
Have to breathe mountain & museum air.  Like riding my bike; love my family. And the dogs. Nuts & bolts: Grew up in Wichita, Kansas with 2 brothers & 6 sisters. We were encouraged to play and make our own way as long as we made it to confession on Saturday and Mass on Sunday. Graduated from Kapaun Mt Carmel High School in Wichita and Creighton University in Omaha. Graduated w Business Degree, but basically studied critical thinking. Still keep in contact w my pledge class. Adulting: Married a New Yorker, quit my job & spent the next 20 years raising three only children. After a decade or so of tennis mom, science olympiad mom and special olympics mom, I went back to work in the financial field and volunteering in the community. Renaissance or Life after kids: Still love tennis. Earned a black belt with my science nerd. And my kid with autism can speak. You could say I'm results driven. Enjoy collecting art and interesting stories. Always appreciate a turn of phrase.  Favorite movies: Twelve Monkeys, Fargo, Brazil. New in 2022: Finally taking a 30th Anniversary trip w my spouse in year 32. First time Grandparent; been glossed "Kitty." But you have to know me better for that story.
Lisa Tatum
Political activist
Lisa Tatum received her MA – Notre Dame- Psychology and M.Ed – Virginia Commonwealth
She is a Precinct Committee Member SCDP and Delegate to KDP. She also serves on the Jazz Fest Board – Wichita, District Advisory Board, City Council #6 and is a Graduate student at WSU.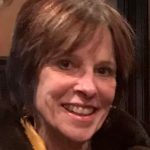 Emily Bonavia, Board Emeritus
Bonavia Properties
All you have to know is, I met Tim Gruver in 2002, happy serendipity that put me on board for WAMPA (later Tallgrass Film Association), the non-profit that would present Tallgrass Film Festival. I loved Tim, loved his enthusiasm; and…must believe in his vision, since I'm still here!
Floyd Gruver
Retired
Floyd's son Tim founded the festival and the Gruvers have remained an active part of the festival.