We're proud to announce our 2021 official jurors for the 19th Annual Tallgrass Film Festival. The juries below are comprised of talented filmmakers, critics, alumni, artists, and industry professionals, all of who will work together to determine our 2021 Award Winners. Get to know them below.
Gordon Parks Award for Black Excellence in Filmmaking Jury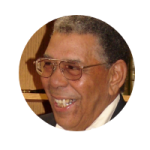 David Parks
David Michael Parks is the son of Gordon Parks and a seasoned photographer, filmmaker, and author. David worked as an assistant learning firsthand from his dad. He learned every trick of the filmmaking and photography business when working on the movies: Leadbelly, The Learning Tree and Shaft. As he resides in Austin, Texas, David teaches at the University of Texas at Austin and does filmmaking projects for western Texas clients. David was a two-time Purple Heart recipient in the Vietnam War.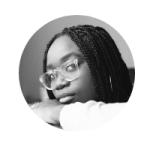 Kate Gondwe
Kate is a Malawian-American pursuing her undergraduate degree at Emerson College. She is the founder of the shorts distribution initiative Dedza Films, supported by Kino Lorber. Dedza Films is dedicated to acquiring short films from underrepresented communities and creating space for emerging storytellers. Kate has interned at Kino Lorber, Film Comment, NEON, and recently Mubi. Her start in film began as an emerging programmer apprentice at the Tallgrass Film Festival, a program sponsored by the Academy of Motion Picture Arts & Sciences and FilmWatch grant recipient.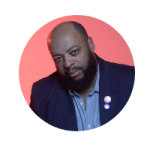 Brandon Wilson
Brandon Wilson was born and raised in Los Angeles, he attended UCLA where he took a B.A. in African-American Studies and an M.F.A. from the UCLA School of Theater, Film, and Television. In 2005 he made his feature debut The Man Who Couldn't… for under $10,000 on standard definition digital video. The film debuted at the 2005 Pan-African Film Festival and won the Oscar Micheaux Award at the Bare Bones Film Festival in Oklahoma. His second feature SEPULVEDA world premiered in New York City at the 2016 Urbanworld Film Festival. He is currently working on a web series called Validation about the work life of a parking attendant which he co-created with his wife.
DOXX Spotlight + Documentary Features Jury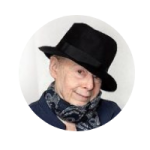 Jennifer Merin
Jennifer Merin is a film journalist who serves as President of the Alliance of Women Film Journalists and helms the organization's website at AWFJ.org. She's been a columnist or regular contributor covering film and culture for many outlets. A Tisch SOA grad, she's acted Off-Broadway, in regional theaters and Tokyo, where she belonged to the famed Tenjo Sajiki company and appeared in films (in Japanese!). Her onscreen debut was in Elia Kazan's Splendor in the Grass and most recently she appeared in Boaz Yakin's Aviva.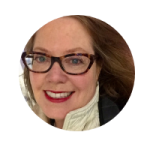 Crickett Rumley
Crickett Rumley received her MFA in Film at Columbia University and is the founder and director of the Film Festival Department at the New York Film Academy in Los Angeles. With diversity, equity, and inclusion as the foundation of her work, she regularly develops educational programs and festival strategy for a highly diverse student body.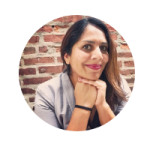 Lela Meadow Conner (Juror, Doxx Spotlight Features only)
Lela Meadow-Conner is Executive Director of Film Festival Alliance, a non-profit organization serving North American film festivals and the people who run them. She is also founder of mama.film, a village – at the crossroads of art & advocacy – where storytellers, changemakers and nurturers come together to champion humanity through a maternal gaze. mama.film also presents the rePRO Film Festival, dedicated to women's reproductive justice, and sponsored by Bloomberg Philanthropies.
Stubbornly Independent + Narrative Features Jury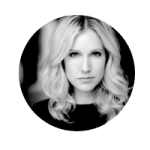 Liz Cardenas
A 2019 Independent Spirit Award nominee, Liz Cardenas is a producer and filmmaker who was included on the 2019 LATINXT, a highly curated list of emerging Latino creators from an initiative by Zoe Saldana, Robert Rodriguez and Lin-Manuel Miranda. Notable and recent producing credits include Duplass Brothers Productions' 7 DAYS, starring Karan Soni and Geraldine Viswanathan, which had its world premiere at Tribeca 2021; MATERNA, an award-winning Tribeca 2020 narrative feature that also won the Stubbornly Independent Award at Tallgrass Film Festival, which Utopia is releasing theatrically in NYC and LA and on VOD this August; and the 2019 Outfest Best Narrative Feature Winner JULES OF LIGHT & DARK.
Milan Chakraborty
Milan Chakraborty, Head of Film at Marginal MediaWorks, oversees all of the company's efforts in independent, studio and streaming film. He is a 17 year veteran of the film industry. Milan worked at Warner Bros and New Line Cinema in production finance and accounting on projects such as Batman Begins, Superman Returns and V for Vendetta. Milan began independently producing in 2008 and has produced and executive produced 20 features including My Friend Dahmer, Assassination Nation, Plus One and The Killing of Kenneth Chamberlain (release: Fall 2021).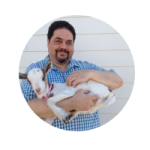 Mark Rabinowitz
Mark Rabinowitz has been a journalist, publicist, film festival staffer and producer for over 20 years. He is a co-founder of IndieWire.com and has written extensively on film and TV for CNN.com, Paste Magazine, Screen International, Variety and many others. He recently founded Create:Louisville, a nonprofit designed to support visual, literary and performing artists of color in the Louisville area, while expanding arts education opportunities in underserved communities. He currently serves as board VP of Louisville Literary Arts, on the Speed Art Museum's board of governors, on the Louisville Film Commission and WAY back when he produced Jimmy Kimmel's first ever appearance on screen.
Shorts  + Kansas Filmmakers Jury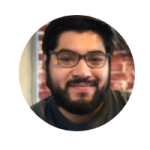 Kevin Benavides
Kevin Benavides is a local news producer for KWCH channel 12 in Wichita. Kevin has lived in Wichita most of his life, and has served as a journalist in the area for several years. Kevin has covered numerous local events, and while he's never covered the Tallgrass Film Festival, he's an avid lover of movies and is excited to bring his experience to the table."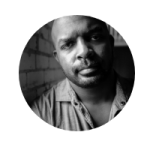 Kyle Solomon
Kyle Solomon is film composer, born and raised in Wichita, KS. He started regularly attending Tallgrass Film Festival in 2013, and has had the honor of showing two short films at the festival: THE VOICEMAIL (2017), and HUSH-HUSH (2018). In 2019, he participated on the Tallgrass Filmmaker Advisory Board, helping lead conversations on diversity & inclusion, as well as on the process of making your passion project a reality.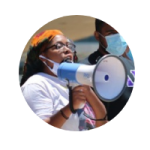 Tajahnae Stocker
Tajahnae is a community organizer and anti-hunger advocate in the city. When she isn't leading the ICT community fridge project, she is reviewing local restaurants and breweries (@eatinwitht on Instagram) reviewing books and novels, and catching the latest movie or TV show.
Joel Fein Emerging Filmmaker Jury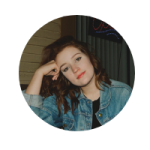 Caitlyn Cody
Caitlyn Cody is a director and cinematographer studying filmmaking at Wichita State University. She been involved in various film organizations in the Wichita community, starting off as an Emerging Programmer Apprentice for the Tallgrass Film Association in 2017 and continuing to volunteer since.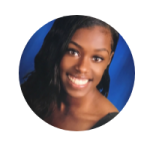 Chay'na Hardyway
Chay'na Hardyway is a Creative Director and Production Manager who believes anything you can imagine is real. She is a senior at Wichita State University, pursuing a degree in Media Arts in Film. Proud of the investments and sacrifices she has made, Chay'na can now boast that she is one semester away from her dream of being a film teacher.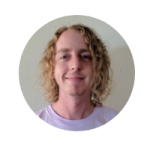 Matthew Reger
Matthew Reger is a Filmmaking major at Wichita State University. He has worked on multiple student projects and films in varying roles. Now a senior, his main passions include editing and writing.

AWFJ EDA Awards
A new partnership with the Alliance of Women Film Journalists is the addition of the EDAs to highlight female talent behind the camera. Named in honor of AWFJ founder Jennifer Merin's mother, Eda Reiss Merin, a stage, film, and television actress whose career spanned more than 60 years
SHORTS JURY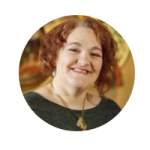 Brandy McDonnell
Award-winning writer and lifelong Oklahoman Brandy McDonnell recently embarked on her 20th year covering her home state's arts, entertainment and cultural sectors for The Oklahoman and Oklahoman.com. A Tomatometer-approved critic for RottenTomatoes.com, she is a founding member of the Oklahoma Film Critics Circle and a longtime member of the Alliance of Women Film Journalists, for which she writes The Week in Women news blog.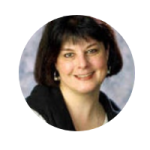 Susan Wloszczyna
Susan Wloszczyna is a Contributor to Gold Derby and an Oscar expert at RogerEbert.com. In nearly 30 years at USA Today, she interviewed everyone from Vincent Price and Shirley Temple to Julia Roberts and Will Smith. As a freelance film reporter and critic, she's written for MPAA's The Credits, Washington Post and AARP and Indiewire.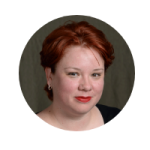 Kristen Page-Kirby
Kristen Page-Kirby has been a film critic in the DC area for over 10 years. As the film columnist for the Washington Post Express, her column The Reelist explored issues in contemporary cinema, She is thrilled to be returning to Wichita, her father's hometown, as she hasn't seen a Kansas sky in a decade.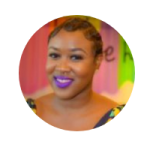 Sharronda Williams
Sharronda Williams is the creator, host, and producer of the YouTube Channel Pay or Wait that features her film and TV reviews plus celebrity interviews. She is a proud member of the African American Film Critics Association , Critics Choice Association and Alliance of Women Film Journalists.
FEATURES JURY
Jennifer Merin (See bio above under DoXX & Documentary)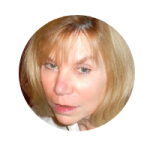 Karen Martin
Karen Martin, senior editor at the Arkansas Democrat-Gazette, founded the newspaper's film section in June 2000 that contains staff-written film and video reviews, previews, industry information, and Home Movies, her weekly column sharing details of recently released streaming entertainment.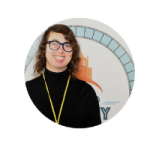 Danielle Solzman
Danielle Solzman is a Chicago-based film critic and filmmaker. When she isn't watching films and writing about them, Solzman is working on the screenplay for a film that she hopes will one day win her an Oscar and make her parents proud of her not becoming a lawyer. FEATURES JURY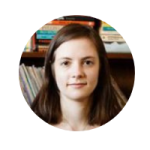 Margaret Barton-Fumo
Based in New York, Margaret Barton-Fumo has contributed to Film Comment and various other publications since 2006. She has been a member of the Alliance of Women Film Journalists since 2016. Much of her writing focuses on the intersection of film and music.