The 19th Annual Tallgrass Film Festival presented by Consolidated Equities Trust (October 20-29) is proud to present our first look at some of the spotlight screenings at this fall's festival including a family-friendly outdoor screening of "Shrek", screenings in honor of Kansan Gordon Parks, late-night films and a celebration of Wichita's own soccer celebrities.
The 2021 film festival will be held in-person in downtown Wichita October 20-24 with limited capacity and extra care and attention to health & safety with virtual to follow October 24-29. Masks will be required indoors regardless of vaccination status. Tickets to the festival can be purchased here.
"We are so excited to be back in person this year, albeit safely, and are providing more time for patrons to book their tickets so we can prepare all safety measures in advance," said Tallgrass Film Association Executive Director Melanie Addington. "Of course, we are asking for the safety of all patrons that we all wear masks indoors when not actively eating or drinking regardless of vaccination status. But for comfort, we also have outdoor screenings and virtual options so you can be part of Tallgrass no matter your comfort level during the pandemic. We are here to assist you to enjoy great films and community once again however that best suits you."
Advance tickets to this year's spotlight films and galas are on sale now, or you can purchase a VIP TALLPass for $200, which grants its holder access to all parties, films, and events throughout the festival – including virtual offerings. Tallgrass is also offering a $100 FILMPass for those who prefer to just watch movies either in person or virtually. Regular film screenings are $10, double features and gala screenings are $15 and discounts are available for military, students, and teachers. Gala events with the party are $45. Purchases can be made here.
"In spite of all the recent difficulties in the world, a great deal of incredible cinema has been made in the past year," said Tallgrass Film Association Programming Director Andre Seward. "We are sharing a small selection of films early that we are really excited about bringing to the festival this year. This preview is just a taste of what we have in store."
2021 Spotlight Films & Events: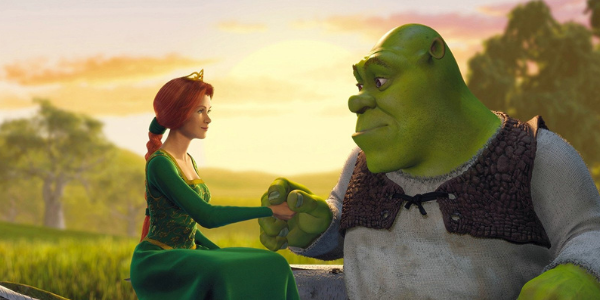 "Shrek" (20th Anniversary Screening)
Wednesday, October 20, 2021 at 7 PM: Free Family Outdoor Screening at Naftzger Park
Sponsored by Evergy and Martin Pringle Law Firm
Director: Vicky Jenson, Andrew Adamson
Producers: Jeffrey Katzenberg / Aron Warner / John H. Williams
Animation | USA | 2001
1 hr 30 min | All Ages
Shrek (Mike Myers) goes on a quest to rescue the feisty Princess Fiona (Cameron Diaz) with the help of his loveable Donkey (Eddie Murphy) and win back the deed to his swamp from scheming Lord Farquaad.
A pre-reception for VIP pass holders will be held before the film. The film is free to the public. The winners of the first high school and college poster contest design contest will also be unveiled at the event.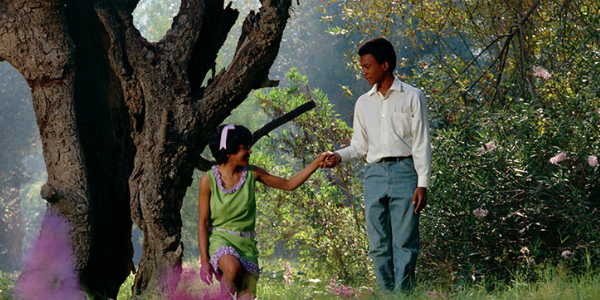 "The Learning Tree"
Thursday, October 21, 2021 at 1:00 PM at the Wilke Center
Director/producer : Gordon Parks
Narrative | USA | 1969
1 hr 47 min | 13+
The story, set in Kansas during the 1920s, covers less than a year in the life of a black teenager, and documents the veritable deluge of events which force him into sudden manhood. The family relationships and enmities, the fears, frustrations and ambitions of the black teenager in small-town America are explored with a strong statement about human values.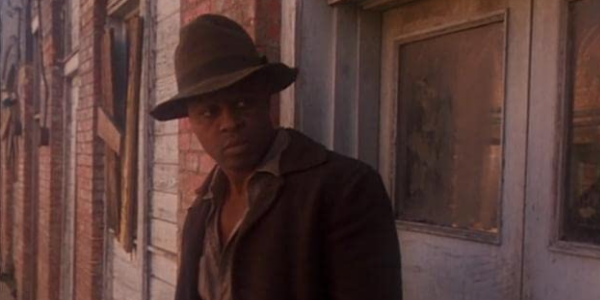 Retrospective: "Leadbelly" Sponsored by Linda Nugent, Berkshire Hathaway PenFed Realty
Thursday, October 21, 2021 at 4:00 PM at the Wilke Center
Director: Gordon Parks
Producer: Marc Merson
Narrative | USA | 1976
2 hr 6 min | 13+
Biography of the legendary folksinger, Huddie Ledbetter, master of the 12-string guitar and long-time convict on Texas and Louisiana chain gangs.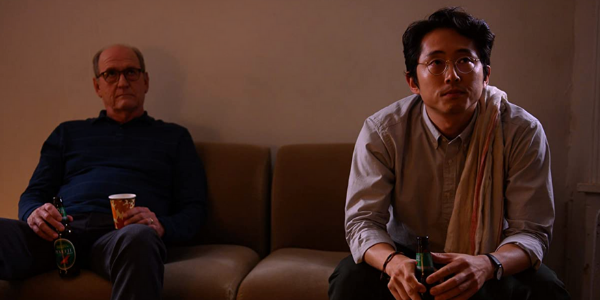 Opening Night Gala Presented by Steve Anderson and Kansas Strong
"The Humans"
Thursday, October 21, 2021 at 7 PM at the Orpheum Theatre
Director: Stephen Karam, Producer(s): Louise Lovegrove, Stephen Karam
Narrative | USA | 2021
1 hr 48 min. | 18+
Steven Yeun, Beanie Feldstein, and Richard Jenkins star in Stephen Karam's adaptation of his Tony Award–winning multi-generational family drama.
Opening night Gala party following the Q&A | Botanica Japanese Garden 701 Amidon St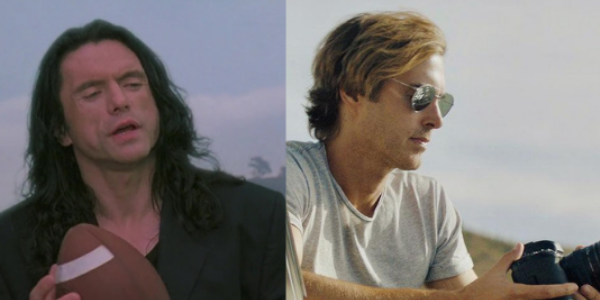 Late Night Double Feature of "The Room" & "Miracle Valley," with special guest Greg Sestero.
Thursday, October 21, 2021 at 10 PM at the Orpheum Theatre
"The Room"
Director: Tommy Wiseau
Producer: Tommy Wiseau, Greg Sestero
Narrative | USA | 2003
1 hr 30 min | 18+
Johnny is a successful bank executive who lives quietly in a San Francisco townhouse with his fiancée, Lisa. One day, putting aside any scruple, she seduces Johnny's best friend, Mark. From there, nothing will be the same again.
"Miracle Valley"
Director: Greg Sestero
Producer: Iris Torres, Tom Franco, Greg Sestero
Narrative | USA | 2021
1 hr 30 min | 18+
An obsessive photographer and his girlfriend are invited to a desert getaway in search of an ultra-rare bird. Fortune, fame and mending their fading relationship takes a turn at the hands of a sinister force where they face demons from both past, present and future.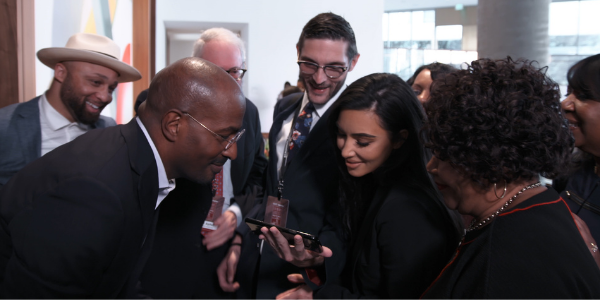 "The First Step"
Friday, October 22, 2021 at 4 PM at the Orpheum Theatre.
Director: Brandon Kramer
Producer: Lance Kramer
Documentary | USA | 2021
1 hr 26 min | 13+
In a divided America, Van Jones controversially works across party lines on landmark criminal justice reform and a more humane response to the addiction crisis. Attempting to be a bridge builder in a time of extreme polarization takes him deep into the inner workings of a divisive administration, internal debates within both parties, and the lives of frontline activists fighting for their communities.
"Vinyl Nation"
Friday, October 22, 2021 at 6 PM at Wilke Center
Director/Producer: Kevin Smokler & Christopher Boone
Documentary | USA | 2020
1 hr 32 min | 13+
A documentary dig into the resurgence of vinyl records, the diversification of vinyl fans, and the connective power of music. An encore presentation from last year's program in person featuring a special Q&A with former Head Programmer Nick Pope and the filmmakers.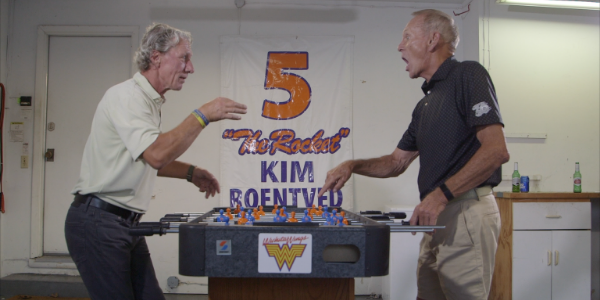 Centerpiece Gala sponsored by Kathy & Jim Siebert and Northstar Comfort Services, Inc.
"God Save the Wings"
Friday, October 22, 2021 at 6:30 PM at the Orpheum Theatre
Director: Adam Knapp and Kenneth Linn
Producer: Tim O'Bryhim, Tori Deatherage, and Michael Romalis
Documentary | USA | 2020
1 hr 36 min. | 13+
The country was transitioning from the late 1970s into the 80s and pop culture was shifting along with it. It was a decade of excess and excitement and made for the perfect introduction to a new, uniquely American take on a familiar sport. It was called the Major Indoor Soccer League. From East to West all the major markets had a team: Los Angeles, San Diego, Phoenix, Houston, Chicago, Pittsburgh, Baltimore, New York, the list goes on. But one city had a franchise that didn't fit within that roster: Wichita, KS. With the help of several passionate owners, a charming Liverpudlian Coach, a roster of talented, sexy, pro athletes from Denmark, England, and beyond, and an energetic and dedicated fanbase, the Wichita Wings held their own in the most exciting sports league of the decade.
Centerpiece Gala Party sponsored by Stev Overstreet in memory of James Sprowl to follow immediately after the Q&A on 1st Street outside the Orpheum.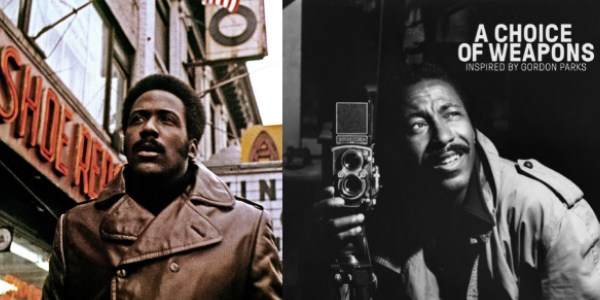 Gordon Parks Gala: Double Feature featuring a conversation with David Parks between screenings.
Saturday, October 23, 2021 at 5:30 PM at the Orpheum Theatre
"A Choice of Weapons: Inspired by Gordon Parks"
Director: John Maggio
Producer: Executive Producer: Alicia Keys Executive Producer: Kasseem "Swizz Beatz" Dean Directed and Produced by: John Maggio Edited and Produced by: Richard Lowe Produced by: Monica Berra Produced by: George Kunhardt Produced by: Teddy Kunhardt Produced by: Matthew O. Henderson Executive Producer: Jelani Cobb Executive Producer: Jacqueline Glover Executive Producer: Peter W. Kunhardt, Jr. Executive Producer: Peter Kunhardt Executive Producer (HBO): Nancy Abraham Executive Producer (HBO): Lisa Heller Senior Producer (HBO): Sara Rodriguez
Documentary | USA | 2021
1 hr 29 min | All Ages
"A Choice of Weapons: Inspired by Gordon Parks" explores the power of images in advancing racial, economic, and social equality as seen through the lens of Gordon Parks, one of America's most trailblazing artists, and the generation of young photographers, filmmakers, and activists he inspired.
"Shaft" sponsored by Wichita State University Office of Diversity and Inclusion
Director: Gordon Parks Producer: Joel Freeman
Narrative | USA | 1971
1 hr 40 min | 18+
Cool black private eye John Shaft is hired by a crime lord to find and retrieve his kidnapped daughter.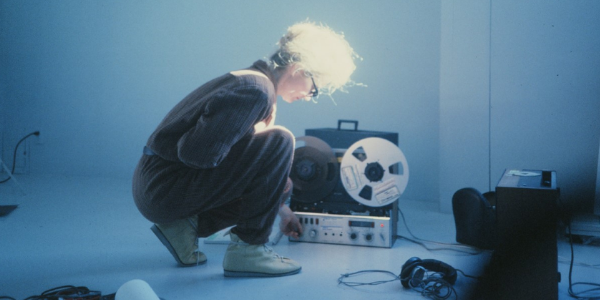 "Sisters with Transistors" Sponsored by The Monarch
Sunday, October 24, 2021 at 5 PM at mama.film
Director: Lisa Rovner
Producer: Anna Vaney / Marcus Werner Hed
Documentary | USA | 2020
1 hr 25 min | All Ages
The remarkable world of electronic music has been constantly evolving since its inception in the early 20th century. From the unlimited possibilities of digital synthesizers, to the recent analog recording revival, from the impossibly perfect pitch of Auto-Tune, to the democratization of music-making for a generation of 'bedroom' producers – each of these extraordinary developments is directly connected to the work and artistry of the women.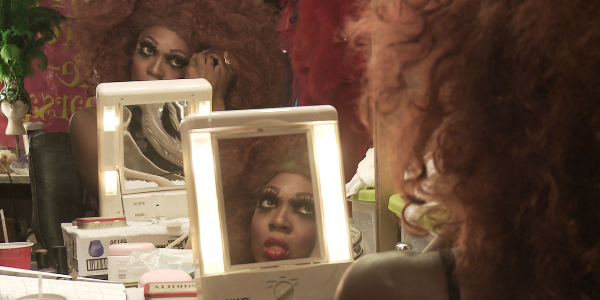 Closing Night Gala: "Being Bebe"
Sunday, October 24, 2021 at 7 PM at The Orpheum Theatre
Director/Producer: Emily Branham
Producer: Marc Smolowitz / Jonathan Goodman Levitt
Documentary | USA | 2021
1 hr 33 min | 13+ | English + French
"Being BeBe" intimately charts 15 years in the life of drag performer Marshall Ngwa (aka BeBe Zahara Benet): An immigrant to America from homophobic Cameroon, first champion on Reality TV phenomenon "RuPaul's Drag Race," and a leading artist celebrating Black Queer Excellence today. Marshall's emotional journey raises timely concerns at the intersection of LGBTQ+, BIPOC, and immigrant lives within the context of a hard-fought artist's journey toward success against all odds.
Closing Night Gala Party at Cowtown (1865 W Museum Blvd) will follow the Q&A.
A full lineup of the 19th annual film festival will be released in mid-September. The festival is sponsored by Consolidated Equities Trust, Selig Polyscope Company, Panavision, Iheartmedia, Groover Labs, Greteman Group. City of Wichita, National Endowment for the Arts, Kansas Creative Arts Industries Commission, Fidelity Bank and Wave.