The 18th Annual Tallgrass Film Festival, presented by Consolidated Equities Trust (Oct. 16-25) has announced the films that will compete this year in Tallgrass' DOXX award competition, presented by Emily Bonavia.
In order to be eligible for DOXX Spotlight consideration, the documentaries are required to be feature-length, directed by women, with no traditional distribution deal at the time of the film festival in October. There are no stipulations regarding budget or country.
The three finalists in the DOXX competition include; Iryna Tsilyk's THE EARTH IS BLUE AS AN ORANGE, Susanne Kovács' IT TAKE A FAMILY, Mirra Bank's NO FEAR NO FAVOR.
Director of Programming Nick Pope, on this year's selections:
"This year's DOXX selections come to Wichita from all corners of the world – from wildlife conservation in Africa to war torn Ukraine – these movies touch on the essence of life: nature, family, and the power of film itself."
Finalists were selected by the Tallgrass Film Festival programming committee and will be juried by filmmaker and 2019 DOXX winner for Fly Like a Girl, Katie Wiatt, Estelle Grosso (Kino Lorber), and Producer Marissa Ericson (The Velvet Underground, Bully. Coward. Victim. The Story of Roy Cohn).
The 2020 Tallgrass Film Festival DoXX Finalists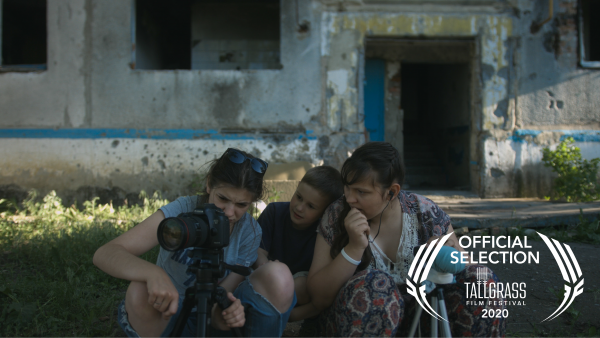 THE EARTH IS BLUE AS AN ORANGE
Director: Iryna Tsilyk
Country: Ukraine
Running Time: 74 min
Single mother Anna and her four children live in the front-line war zone of Donbas, Ukraine. While the outside world is made up of bombings and chaos, the family is managing to keep their home a safe haven, full of life and full of light. Every member of the family has a passion for cinema, motivating them to shoot a film inspired by their own life during a time of war. The creative process raises the question of what kind of power the magical world of cinema could have during times of disaster. How to picture war through fiction? For Anna and the children, transforming trauma into a work of art is the ultimate way to stay human.
---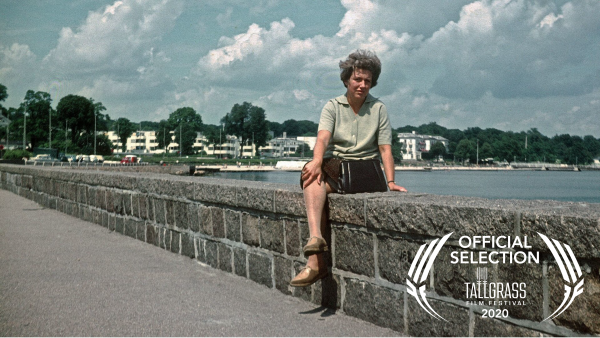 IT TAKES A FAMILY
Director: Susanne Kovács
Country: Denmark
Running Time: 60 min
It Takes A Family is a family drama about secrets and repressed memories. Director, Susanne Kovacs, is the grandchild of Jewish Holocaust survivors and the daughter of a German mother and a Danish Jewish father. When Susanne is born, in the eyes of her grandparents she is a child of the enemy and a constant reminder of their tragic past. Years later, Susanne starts asking the difficult questions only to discover that the war never really ended in the tormented family; Somehow, the horrors of the past have always been present as a deafening yet unspoken trauma.
---
NO FEAR NO FAVOR
Director: Mirra Bank
Country: USA
Running Time: 65 min
No Fear No Favor goes to the front lines of Africa's poaching and extinction crisis with local people determined to protect threatened wildlife for future generations.
---
The DOXX competition winner will be announced with the Tallgrass Film Festival's virtual lineup later this month and will be featured as the 2020 DOXX Spotlight. All finalists will screen as official selections and all three films are eligible for the Audience Award for Best Documentary and a $2,500 cash prize. The winning film will be showcased by a spotlight screening and a $1,500 cash prize.